Cybersecurity for Medical Practices and Healthcare Providers

Few industries need solid cybersecurity practices more than the healthcare sector. Every day, more and more medical providers are moving towards a digital-first environment. For many healthcare providers, the change is difficult—switching from hardcopy medical records and administrative paperwork to an all-digital environment is fraught with headaches. You know how to cure those, don't you?
While computer systems and internet networks are more reliable than ever, things can still go wrong when you're not protecting yourself from active cybersecurity threats. So how does a medical practice protect itself from hackers and cyberattacks?
Go with Locked24 for all your cybersecurity needs. We go above and beyond and work with medical practices of all sizes, from single-physician offices to large hospitals. Our systems are 100% HIPAA compliant to protect your patients' information. They also will protect you, your employees, and your whole practice when it comes to antivirus and email protection.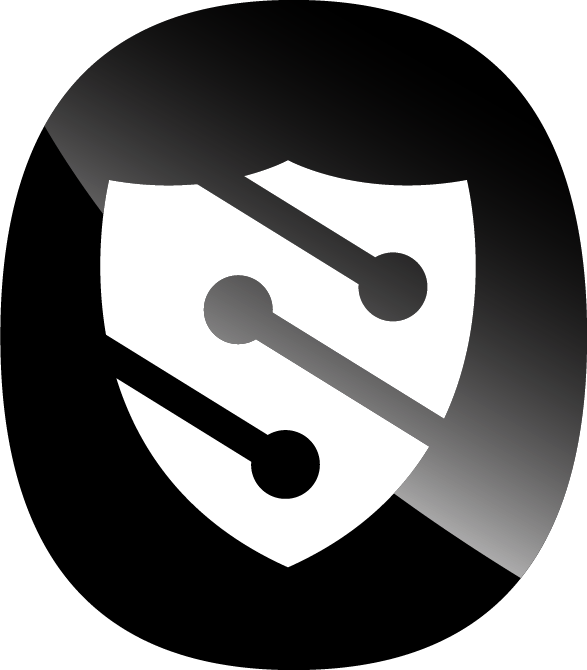 Why Cybersecurity Is Important for Healthcare Providers


Your employees aren't necessarily tech-savvy.
a. Human error is by far the most significant factor in cybersecurity attacks. The FBI reported that over 95% of cybercrimes involve human error. It's the most difficult variable to account for.
b. To complicate things further, some healthcare workers who've been around for a while can be stuck in their ways, just like anyone else. Maybe they've done something one way for years or even decades, and then someone plops down a bunch of machines, hooks up some wires, hands them an armful of devices, and says there's a whole new way of doing things. It can be daunting.
c. Luckily, proper and regular employee training will significantly curb that human variable. When your employees know how to use their tech safely, and they're aware of the threats around them, you're better protected than most.

You work with lots of technology, which means lots of opportunities for hackers.
a. We know you work with all sorts of technology now. You have access to loads of software, systems, databases, communication services, and more—and you access it all from a multitude of internet-connected devices. Every single one of these technologies is a potential weak point for hackers to exploit.
b. To keep your patients' information safe—thus keeping your practice safe—you need a robust cybersecurity policy. This policy must address every variable, especially employee training. Partnered with some solid security programs supported by IT and cybersecurity professionals, you can rest easier knowing you're well protected.

You're in a target-rich environment.
a. Hackers commonly target healthcare providers, and they mean serious business. Hospitals and medical practices of all sizes largely get hit with ransomware attacks. These data breaches lock down your access to all of your systems along with the data therein. Every bit of it. To make matters worse, the hackers have complete access to all those patient records and more.
b. Ransomware attackers demand hefty payments to release your information, and even then, there's no guarantee you'll get it back. Besides the ransom payment, victims also face untold losses in incident investigation, data recovery, lost revenue while systems are down, and inevitable HIPAA & HITECH fines. The costs can easily reach millions of dollars, which is—along with the above point—precisely why healthcare providers are such popular targets.

You have all your patients' information
a. PHI and ePHI records hold everything there is to know about your patients. From their medical and health insurance records to their personal information, bank accounts, and credit cards, you have your patients' lives in your hands in more ways than one.
Healthcare Industry Cybercrime Stats
Hospitals were targeted in 30% of all large-scale, successful data breaches
Over 2,100 healthcare data breaches have been reported since 2009; that's over 13 per month for 12 years.
34% of all healthcare data breaches come from unauthorized access to or disclosure of ePHI.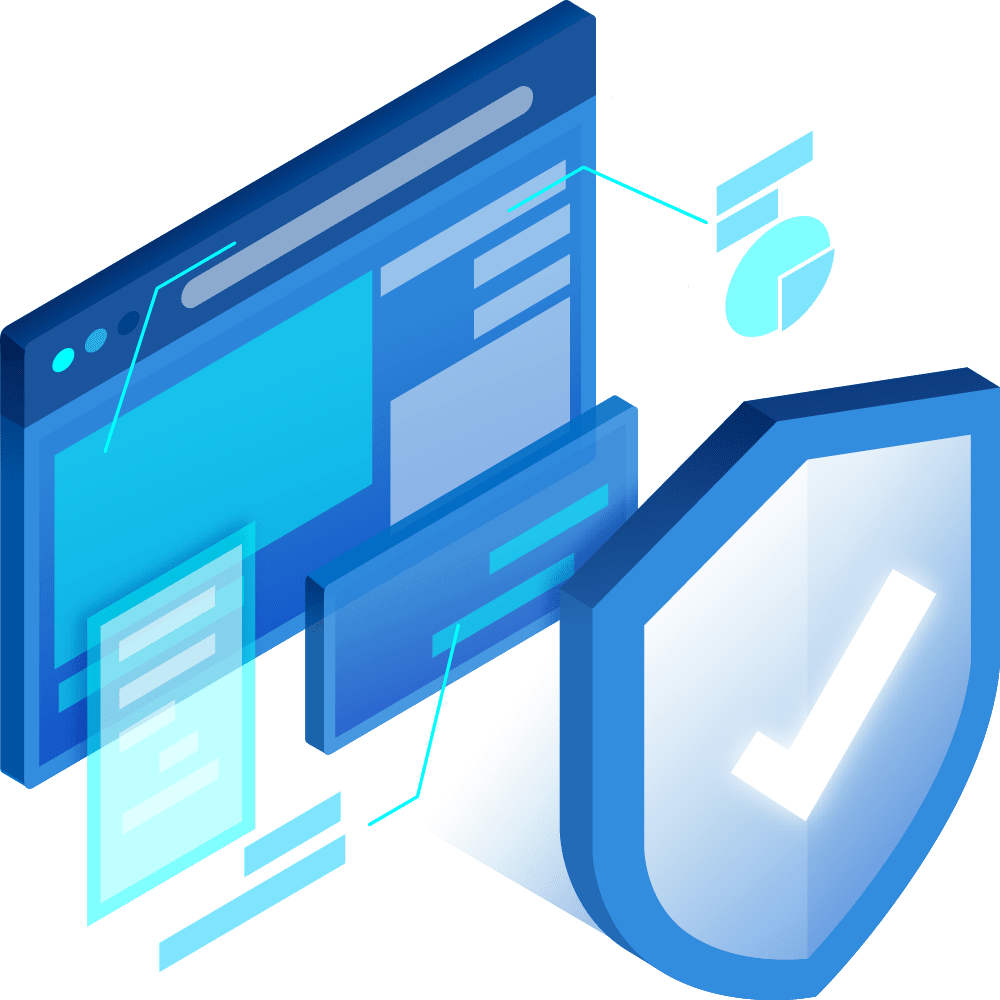 Ransomware attacks accounted for over 91% of all healthcare breaches in 2020
The average ransom demand for healthcare targets was $4.5 million. The average payment was $910,000.
The average cost of incident response and data recovery was $58,900.
HIPAA & HITECH Compliance Assurance
Healthcare-regulation policies like HIPAA and HITECH have strict guidelines that all medical providers must adhere to. They're all reasonable requirements, given what they're protecting, but there are a lot of them.
Failure to meet any of these guidelines carries heavy penalties and fines if they lead to a data breach. Medical practices can be fined a minimum of $100 per violation (that's every patient record compromised in an attack) totaling up to $1.7 million per year.
Of particular importance to cybersecurity is the HIPAA Security Rule. This broad section lays out several administrative, technical, and physical security measures that all Covered Entities and their Business Associates must follow.
In short, the HIPAA security rule outlines that all ePHI must be backed up. It stipulates how often and in what manner backups must occur, as well as what media they should be on, and where the backups should be stored.
It also mandates regular testing with disaster recovery plans in place, including the ability to encrypt and/or destroy data at rest.
Aside from the HIPAA Security Rule, we pay special attention to and work with trusted vendors to address these cybersecurity issues:
HIPAA-compliant digital voice service
HIPAA-compliant email and instant messaging services
Encrypted Wi-Fi networks, intranets, and cloud servers, including robust monitoring software
Employee training and continued IT Managed Services support available
Get Locked24 Protection For the Best Cybersecurity

Don't become another cybercrime statistic. You can't afford the risk of a data breach, and your patients can't afford the consequences. Go with Locked24 for all your security needs:

See how safe your business really is when one of our cybersecurity experts tries to infiltrate it with a simulated attack.

Know all your security flaws before hackers find them first. We scan every inch of your network to make sure it's all safe.

Get the best direction on all your IT decisions with consulting from our Virtual Chief Information Officer. It's like having a part-time executive on speed dial!

We keep an eye out for your data on the Dark Web, the seedy underbelly of the internet where cybercriminals buy and sell illegal and amoral contraband, services, and information. 

We use Barracuda Network's Advanced Threat Protection (ATP) to scan every email for potential viruses like ransomware that can lock you out of your systems and data until you pay a hefty charge. 

If your information is ever lost or compromised, you should have at least 2 other copies available at all times. We'll make sure your backups are running right.

Set yourself and your employees up for success from the start with training on security best practices.

Get the most comprehensive monitoring tools and control over everything on your network with Symantec Endpoint Protection Cloud (SEP Cloud).

Smartphones and tablets may make our work easier, but they present a host of security issues. Whether it's a company-issued or a personal device, you can be sure it's all safe.
Our experts work with you on our free inspection to see what's best for your needs and budget. Have a smaller operation? You won't need to break the bank for total security. Running a large business? Our services are scalable to meet the most demanding security standards.
Contact us today to schedule your free, no-obligation cybersecurity inspection and quote.